This page contains a partial image of a map (114 KB). Please be patient while the image loads.
M ap of Area Concerned: (Designated areas on map follow the legend below.)
1=Whonnock Lake | 2=Alouette Lake | 3=Kanaka Creek | 4=Blue Mountain Provincial Forest
A=Woodlot #0086 | B=Woodlot #0038 | C=Woodlot #0007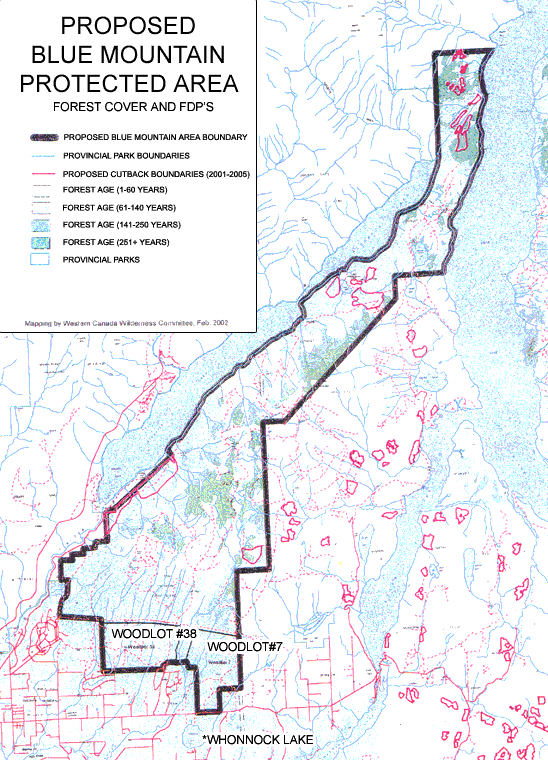 * Designated regions are for illustrative purposes - map is not to scale.

If you have an questions/suggestions please don't hesitate to contact us either by phone or email: info@bluemountain.freeservers.com. Thank you for your concern.